Mission Valley Pet Clinic
Comprehensive medical, surgical, and dental care for your pet in San Diego, CA.
BOOK APPOINTMENT
Kathleen A.
"All the staff were friendly, professional and knowledgeable. I highly recommend Mission Valley Pet Clinic."
Vee L.
"All of the staff is always friendly, informative. They are very caring to my dog in every visit. They call the next day to see how my dog is doing. If I have a question, they call back with the answer right away."
Cheyenne P.
"Staff is very friendly and makes sure all pets are taken care of properly. Very communicative and reasonably priced, even for San Diego. They are very accommodating with reactive dogs."
Our Mission
It is our philosophy at Mission Valley Pet Clinic to provide the highest quality pet care and products for our patients and clients. We are committed to providing services in a professional manner through teamwork, dedicated employees, and client education. We are proud of our trained and talented staff and remain open to innovative changes and ideas through our team's continuing education. We strive to be accessible, reliable, and trustworthy. We are devoted to preventive veterinary medicine and support our clients with compassion and respect.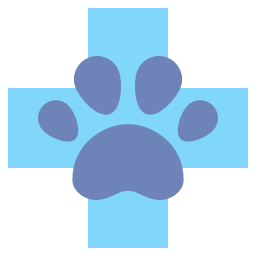 Full-Service Veterinary Hospital
We provide a broad spectrum of diagnostic procedures through in-house testing and the use of external laboratories. We also work closely with local practices when special diagnostic procedures are required.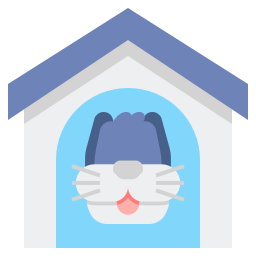 Pet Boarding
Our veterinary supervised boarding facility offers comfortable accommodations for your pet when you must be away. All of our boarders are given individual attention and care.
Feedback is welcomed!
We work hard to ensure that every single visit to Mission Valley Pet Clinic ends with smiles and happy pets! 
Amazing service, staff is very kind and their follow ups are thoughtful.
I don't live in SD, I was staying with family when my dog got sick. After calling a dozen clinics turned me down without even asking what was happening, they were the only ones who asked questions about my dog and after learning what was going on, offered to squeeze her in that day.
When she needed follow up treatment I was able to speak to a vet on the phone, send photos, and pick up additional topical medication.
Very grateful for their service.
The staff & Dr. Bevirt were outstanding. They were very thorough in their examination of my dog & very good about explaining & making sure i understood all that was going on. It was a very personable experience. I did not feel rushed & there was no pressure to follow their treatment plan. She will definitely be my dogs veterinarian.
I have been visiting this sweet local vet clinic since 2011 with my pet cat. I have great experience the front desk staff, technicians, Dr. Green and Dr. Klinger. My cat can be challenging, she does hiss and sends a lot of warning to leave her alone. Other worlds she needs patience from the doctor, and luckily we got it from both of them. I highly recommend both Dr Klinger and Dr Green, you can trust both if you looking for amazing care for your furry family members.
They take great care of my fur babys!!
Been taking my dogs here for years. Great Vets and staff! Trust these ppl completely.