Meet the Team at Mission Valley Pet Clinic
Get to know the team at our San Diego, CA veterinary clinic. We're dedicated to providing your pets with state-of-the-art, compassionate veterinary care.
Meet Our Team Members
What we're all about:
It is our philosophy at Mission Valley Pet Clinic to provide the highest quality pet care and products for our patients and clients. We are committed to providing services in a professional manner through teamwork, dedicated employees, and client education. We are proud of our trained and talented staff and remain open to innovative changes and ideas through our team's continuing education. We strive to be accessible, reliable, and trustworthy. We are devoted to preventive veterinary medicine and support our clients with compassion and respect.
Helen Green, DVM
Veterinarian
Dr. Helen Green was born in New York and grew up on Long Island. She received a Bachelor of Arts degree in philosophy from C.W. Post College. She received her Doctorate of Veterinary Medicine degree from the University of Tennessee School of Veterinary Medicine in 1984. She worked as a small animal practitioner in Knoxville for one year prior to moving to San Diego. In San Diego, she worked for many years at North Park Veterinary Hospital until taking over Mission Valley Pet Clinic in 2002.
Dr. Green's special interests are internal and preventive medicine, dermatology, ear disorders, and dentistry. She enjoys getting to know all of her patients and their owners. She is especially proud of the staff members that have chosen to work with her at MVPC. Dr. Green attends several veterinary conferences per year. She enjoys sharing with her staff the most current information on the diagnosis and treatment of diseases in order to provide our patients with the highest quality care. Dr. Green is a longstanding member of several veterinary organizations, including the American Veterinary Medical Association, the California Veterinary Medical Association, and the San Diego County Veterinary Medical Association.
Outside of the hospital, Dr. Green enjoys playing tennis, ballroom dancing, going to the beach with her dog Brody, a Goldendoodle, reading and listening to audio-books, and spending time with her three children, Ian, Danny, and Sarah. In addition, Dr. Green has a cat named Georgie. She also has been known to let an assortment of stray animals call MVPC their home.
Karen Klinger, DVM
Veterinarian
Dr. Karen Klinger came to Mission Valley Pet Clinic in 2006. Dr. Klinger grew up in Ohio and attended Ohio University, where she obtained her Bachelor of Science in zoology in 1990. She went on to receive her Doctorate of Veterinary Medicine from Ohio State University in 1994. After graduating, Dr. Klinger moved to Washington DC for six years, where she worked with two veterinary practices before moving to San Diego in 2000.
Dr. Klinger shares her home with her husband Michael and three cats. Wally is an orange tabby acquired from Mission Valley Pet Clinic, and Russell is a Norwegian Forest look-a-like who showed up in her front yard. After losing her beloved flame point Siamese, her newest addition is Nigel, the only seal point born in a litter of 5 black cats. Nigel's now spayed mother belongs to one of our clients.
Dr. Klinger enjoys performing surgeries and loves the variety in her career- each day and each case is different. When she's not working, Dr. Klinger enjoys hiking, kayaking, gardening, and reading.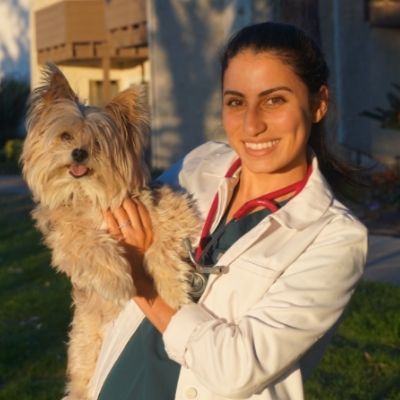 Anne Herrera, DVM
Veterinarian
Dr. Herrera was born and raised in Los Angeles, California. She grew up with dogs in the family and a love for animals. Dr. Herrera graduated with a degree in Ecology and Evolutionary Biology from the University of California, Los Angeles (Go Bruins!). She then went on to attend Ross University School of Veterinary Medicine and completed her clinical education at Colorado State University School of Veterinary Medicine. Since finishing veterinary school, she jumped straight into clinical practice working for a busy small animal clinic in Monrovia, California.
Dr. Herrera recently moved down to sunny San Diego after getting married to her college sweetheart, and they are in the process of adding four paws to their family! When Dr. Herrera isn't taking care of her patients, her hobbies include visiting new restaurants, hiking, and traveling all around the world.
Mike Casemier, DVM
Veterinarian
Dr. Casemier was born and raised in Grand Rapids, MI, but now calls San Diego home.
He earned his undergraduate degree from Grand Valley State University after an honorable discharge from the U.S Navy. He then went on to earn his veterinary degree from Michigan State University.
He worked with horses early in his career but has since focused on companion cats and dogs. Dr. Casemier is grateful for long-term relationships he develops with his clients.
When he isn't taking care of his patients, Dr. Casemier enjoys spending time with his nine-year-old chocolate lab named Dexter and his five-year-old, aptly named cat, Lilith.
Dan Frankel, DACVS
Consulting Surgery Specialist
Born and raised in the Washington, DC area, Dr. Dan Frankel graduated from Amherst College in Massachusetts in 1993. He then spent a year training horses and teaching skiing in Jackson Hole, Wyoming, prior to attending the Virginia-Maryland Regional College of Veterinary Medicine. There he earned numerous academic awards, including the Scholarship for Highest Academic Achievement in Veterinary Medicine.
Upon graduation in 1998, Dr. Frankel returned to Wyoming for two years of general veterinary practice before venturing north of the border to complete a 1-year internship in Small Animal Medicine and Surgery at the Ontario Veterinary College. His training culminated in a 3-year Small Animal Surgical Residency and Masters of Science program at Colorado State University. Dr. Frankel was accepted as a Diplomate of the American College of Veterinary Surgeons soon after that.
He has authored several scientific articles on topics including total hip replacement and surgical treatment of liver shunts. He has also completed advanced training in TPLO, TTA, Total Hip Replacement, Minimally Invasive Surgery, and Regenerative Medicine.
Dr. Frankel has been practicing at specialty referral hospitals in the San Diego and San Francisco Bay areas since 2004. Once an avid skier and soccer player, he now gets on his surfboard at every opportunity.
Jennifer
Client Service Representative
About Jennifer
A San Diego native, Jennifer grew up with over 30 rescued cats. Her parents were always saving abandoned, feral and stray animals in their neighborhood.
In college, Jennifer studied philosophy, music, and cosmetology. In 2005, she took classes as a veterinary assistant, and Jennifer has stayed in the veterinary field ever since.
On her days off, she enjoys spending time with her family. They like to go camping, take road trips, go to amusement parks, and roller-skating rinks. Jennifer has a rescued Doberman named Klaus von Count and three cats named Felix, Baron von Shush, and Rx von Fuzzy Butt. Jennifer joined MVPC in April 2018. From day one, she knew this was the animal clinic that was meant for her.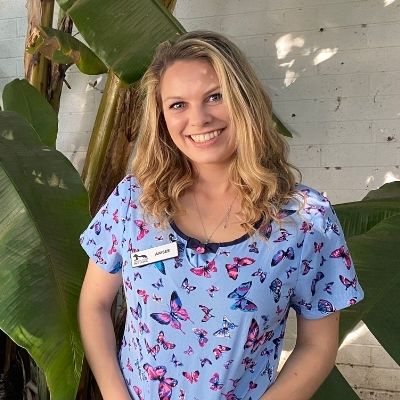 About Amber
Amber grew up in San Diego and joined Mission Valley Pet Clinic in February 2020. She enjoys caring for all the pets at the hospital. Amber graduated from San Diego State University in 2018 with a Bachelor of Science degree in Biology with an emphasis in Zoology. She plans to attend veterinary school in the fall of 2022. Amber has always known that she wanted to work in the veterinary field. She has two cats, Boots and Sparkle, who were hanging upside down in their cage at the Humane Society, and she knew that she needed to bring them home. She also has two dogs, Nelly, a bloodhound who loves to howl, and Peanut, a lab mix who loves walks and belly rubs. Outside of work, Amber loves. Crocheting and spending time with her family and fur babies.
About Melanie
Melanie is a native San Diegan. She has been part of the Mission Valley Pet Clinic family since 1998.
She graduated from the University of California San Diego with a Bachelor of Science degree in animal physiology and neuroscience. Melanie has been the Head Registered Veterinary Technician for many years and is also the manager of MVPC. Melanie attends continuing education meetings regularly, and her knowledge of veterinary medicine has enhanced the lives and treatment of many patients. She has expertise in many areas, including dentistry, cytology, medicine, nutrition, and behavior.
Melanie discovered her love of animals at a young age and brought home every stray animal that she could find. She has a three-toed box turtle named Catrina (poof-poof), a flame point called Josie, and Millie, an Australian Shepherd mix, both of which she adopted from MVPC. Melanie enjoys working where she can put her love for animals to good use. In her free time, Melanie enjoys hiking, traveling, and spending time at the beach.
Rosa, RVT
Veterinary Technician
About Rosa
Rosa was born in Barranquilla, Colombia. She has been living in the United States since 2008. Rosa grew up in a family that was always involved in animal welfare. Her father is a veterinarian, and Rosa followed in his footsteps, staying in the veterinary field and becoming a registered veterinary technician. She graduated from the Registered Veterinary Technician program at Mesa College in 2012. Rosa has also worked as an instructor in the RVT program teaching dentistry, radiology, and anatomy. She enjoys working with dogs and cats, and her favorite fields are dentistry, surgery, and critical care. Rosa is a very caring individual, and our patients enjoy her kind nature in addition to her technical expertise. She and her husband have two daughters and three dogs.
About Melissa
Melissa was born in Juneau, Alaska, and grew up in Topeka, Kansas. She moved to San Diego in 2015 and started working at MVPC in March 2017. She has a 15-year-old orange tabby named Cole (left at the clinic) and a 2-year-old black and white kitty named Holly.
Melissa is attending Mesa College and will be graduating from the Veterinary Technician program in May 2021. She has been involved with animals since she was a little girl. Her family pets include dogs, cats, ferrets, rats, and rabbits.
Previously Melissa was one of our kennel technicians and enjoyed caring for our boarding guests. Melissa enjoys playing soccer every week, running, hiking, traveling to visit family, and watching a good Netflix show.
Sarah
Veterinary Assistant
About Sarah
Sarah joined Mission Valley Pet Clinic in 2003 as a receptionist. She took a brief absence in 2006 to travel but couldn't stay away long. Sarah had planned to study writing and language but has since fallen in love with the veterinary field and decided to become a veterinary technician in 2010. She is now a Certified Veterinary Assistant.
Sarah and her husband have a large furry family consisting of a Lab named Benson, rescued from Labrador Rescuers. They also have four cats, Masen (born to MVPC's Addie, when she added to the population with eight kittens), Henry, Zelda, and Emmy.
Sarah is a native San Diegan who enjoys cooking, working on her home, traveling, and spending time with her family and friends.
Sarah enjoys educating clients, learning, and teaching about geriatric/preventative pet care and nutrition.
About Diana
Diana Gonzalez is a student at San Diego Mesa Community College majoring in Biology. She is planning to attend Mesa's Registered Veterinary Technician program. From a young age, Diana showed a great interest in working with animals. She has volunteered at several animal shelters and animal sanctuaries to gain experience. Diana joined the MVPC team in November 2019 as a kennel technician. When Diana isn't working with animals, she enjoys dancing Ballet Folklorico and watching crime documentaries.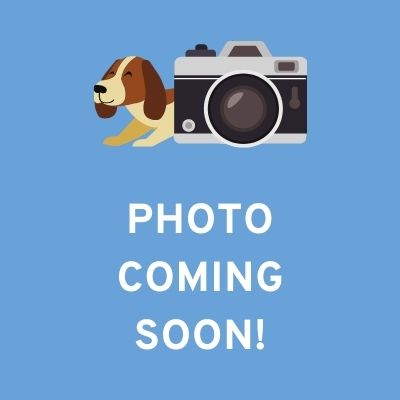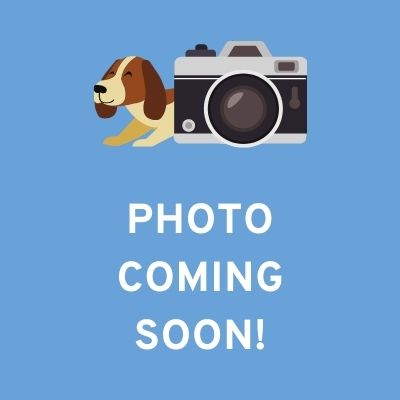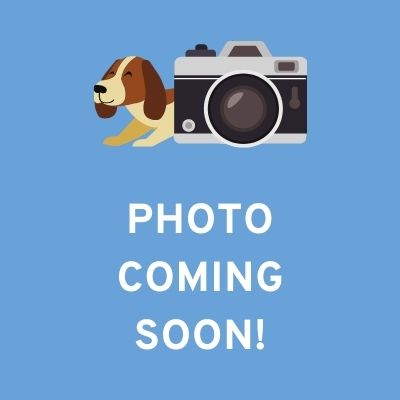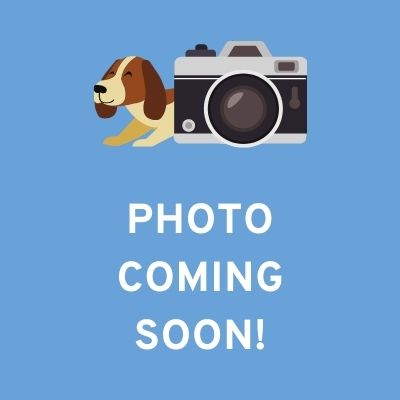 About Kathy
Kathy has worked with Dr. Green for many years and came with her to Mission Valley Pet Clinic in 2002.
She was born in Ohio and graduated from Green Mountain College. Kathy then studied at the University of California Berkeley before obtaining her teaching credential from San Diego State University. In 1982 she received her Registered Veterinary Technician License from Mesa College.
In addition to helping care for the animals, Kathy functions as the inventory manager at MVPC. She has two cats named OB and Max and a chihuahua mix named PD. In her free time, she enjoys jogging, yoga, tai chi, kayaking, traveling, and visiting her children and grandchildren.
Josie
Customer Service Representative
Honey
Customer Service Representative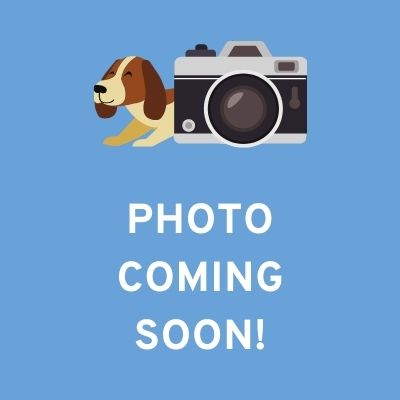 Erica
Customer Service Representative